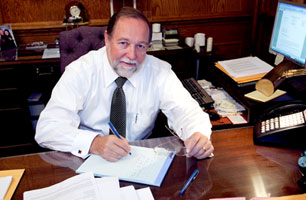 Few things are more emotional than the unexpected death of a loved one. However, if the death was caused by the negligence of another person, it can be difficult to find the closure you need. If a member of your family was killed because of the negligent or careless actions of another person, you may be entitled to compensation.
At Linnan & Associates, we are committed to helping individuals receive the full compensation to which they are entitled after the wrongful death of a loved one. Our team of attorneys has nearly 50 years of trial experience. This unique combination gives Linnan & Associates the ability to gain valuable insight into the cause of death and to protect the surviving family's legal rights. We represent individuals in Albany, Cooperstown, Oneonta, Glens Falls, Hudson, Catskill and throughout New York whose loved ones died because of another person's negligence, including:
Determining The Value Of A Case
In New York, the financial value of a wrongful death case is determined largely by the financial loss a family suffers. Although some states offer compensation to acknowledge the emotional damage, New York's laws are restricted to the financial damage, mainly the loss of income, plus any pain and suffering that was endured prior to death.
Although the compensation cannot bring your loved one back, it can help alleviate some of the financial stress that is felt in his or her absence. We know this is a difficult time for our clients, and we always take the time to understand your concerns and provide the legal answers you need. We are committed to being WITH EVERY CLIENT, EVERY STEP OF THE WAY.
To learn more about the financial award you could receive, contact us to schedule a free initial consultation. Our lawyers can be reached through an online contact form or by calling 518-449-5400.