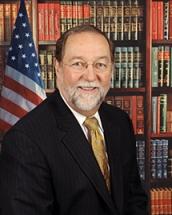 At Linnan & Associates, LLP, we offer clients a unique combination of legal and medical experience. Attorney James Linnan has extensive years of experience as a trial attorney, and Attorney Charlene Fallon spent numerous years working as a hospital-based nurse before becoming a lawyer. Now, we combine the experience to be BEHIND EVERY CLIENT, EVERY STEP OF THE WAY. We always take a team approach, helping ensure our clients benefit from the vast experience and background unique to our firm.
Attorney Shawn T. May is a Saratoga Springs native and veteran of the United States Army. He joined Linnan & Associates after working in the litigation department of a major insurance company. Attorney May's experience brings a unique and valuable perspective to all aspects of Linnan & Fallon's negligence cases.
We represent clients in Albany, Cooperstown, Oneonta, Glens Falls, Hudson, Catskill and throughout New York in a range of legal matters, including medical malpractice, personal injury and in the hospitality industry. Learn more about what we offer and the compensation you may be entitled to by scheduling a free initial consultation. We can be reached through an online contact form or by calling 518-449-5400.