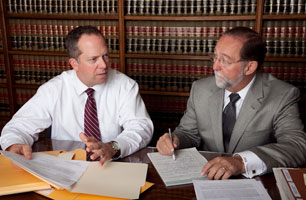 For anyone in the business of the sale of alcoholic beverages (beer, wine or liquor), obtaining and protecting his or her liquor license is critical in maintaining the business' operations. In New York, that means it's critical to work with an established law firm — a legal team that has decades of experience backing its in-depth understanding of the nuances of liquor laws. At Linnan & Associates, that is exactly what you will find.
Our team of trial attorneys has more than 60 years of combined experience, and we worked with the State Restaurant and Tavern Association to draft legislation designed to help members of the hospitality industry. We represent licensees in Albany, Cooperstown, Oneonta, Glens Falls, Hudson, Catskill and throughout New York in the application process, and we defend businesses against disciplinary charges and in dram shop litigation.
Representation In Disciplinary Proceedings
An investigation by the New York State Liquor Authority (SLA) may include:
On-site inspections of a licensed establishment
On-site undercover investigations by SLA investigators and other law enforcement agencies
A review of reports and investigations by other law enforcement and regulatory agencies
Interviewing potential witnesses/complainants
Collecting evidence of potential violations
Information that is obtained is then reviewed to determine whether there is sufficient evidence to bring administrative charges against a licensee. Establishments that are found guilty can face penalties such as a revoked liquor license for two years, cancellation of the current liquor license or suspension of a current license.
When a bar, nightclub or liquor store is unable to sell alcohol, everything is at stake for that business owner. If that is the situation you are in, it's critical to work with an experienced team of lawyers who will fight aggressively to protect your rights, your reputation and your establishment. Learn more about the counsel we provide by scheduling a free initial consultation. We can be reached through an online contact form or by calling 518-449-5400.